Bitcoin price has recently swept the September lows, inducing a 20% rally.
On-chain metrics show the largest influx of bitcoin tokens sent to all Exchanges this year.
An influx of onboarded bitcoin tokens usually leads to a 20-30% correction before a significant market reversal occurs.
Bitcoin price shows a change in market behavior underneath the hood. This in turn suggests a market reversal may be near.
Bitcoin price is getting ready to move
Bitcoin price is trading at 19,189 as the market has recently declined in nearly a free-fall over the previous weekend. The bears managed to tag the recently established swing low at $18.540 which led to a 20% rally during the first week of September. The up move reversed, however, and BTC price found a new low at $18,271. The decline was accompanied by an interesting change in market behavior behind the scenes.
Santiment's Exchange Inflow Indicator has shown an uptick of 620K bitcoin tokens being onboarded onto all exchanges on September 19. That means 11,879,200,000 dollars worth of Bitcoin is now liquid and ready to be sold anytime. To reiterate, 10% of the entire Crypto market has been onboarded to all exchanges in the last 24 hours.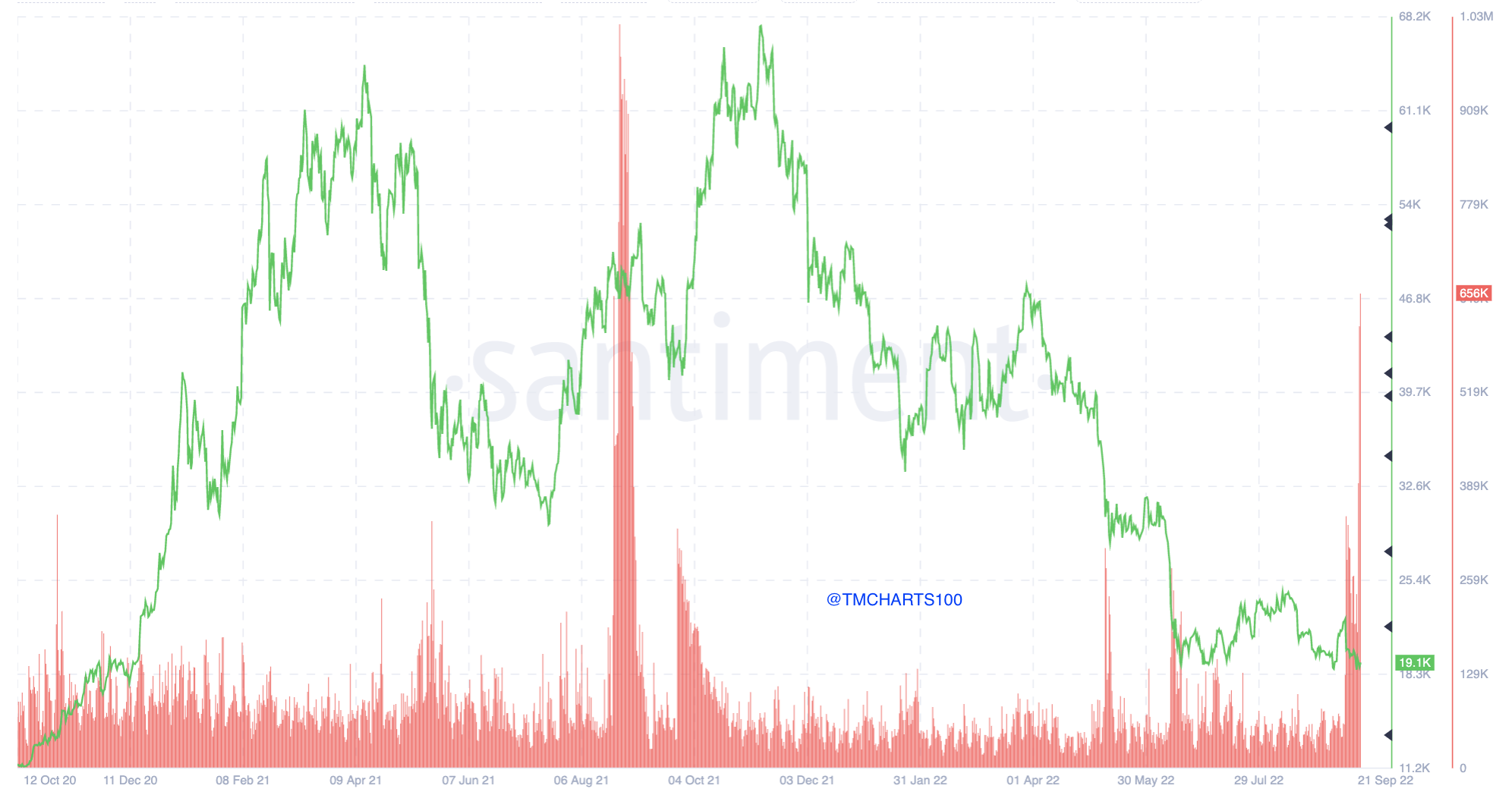 Santiment's Exchange Inflow Indicartor
Historically the indicator has led to 20-30% corrections before massive bull runs occur. If history repeats itself, the next significant drop for Bitcoin may be the knife to truly catch.
In the following video, our analysts deep dive into the price action of Bitcoin, analyzing key levels of interest in the market. -FXStreet Team